Limited OB Third Trimester Ultrasound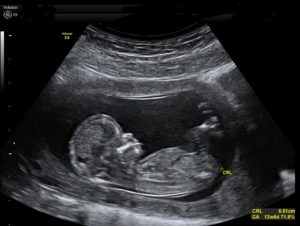 Ultrasound Education Alternatives:  
Limited OB Ultrasound (New one Day) and Women's Health Ultrasound (Two Day) each with a comprehensive post-test.  
You spoke we listened. Now we have course options to better meet your educational and clinical needs.  
You choose a one or two-day seminar.
New One Day option:  Limited OB Ultrasound
Designed for those working with limited scanning in the third trimester; antepartum testing, OB Triage, and L&D. Those doing an ultrasound for amniotic fluid assessment, BPPs, fetal positioning, fetal viability, and placental positioning.  
National organizations including AWHONN and ACNM recommend a minimum of 8 hours didactic education. All those utilizing the additional skill of sonography need to have an understanding of the physics of ultrasound, proper orientation, appropriate use, documentation, and basic billing. The one day course accomplishes their requirements.  
For those with more in-depth and comprehensive learning needs, we recommend taking the two-day seminar, we title that Women's Health Ultrasound (it combines day one above with a second day). Those needing the additional didactic include midwives working toward the national certification exam, those doing gynecological and first trimester exams, those desiring a deeper understanding of billing, record keeping, documentation, and collaboration. The two-day course is excellent for physicians and midwives in triage and office practice. Utilize this billable skill in practice to increase your productivity and provide more compassionate, timely, and comprehensive care to your patients.
Course Objectives for Limited Third Trimester Ultrasound:  
Understand the basic principles of ultrasound physics/instrumentation: equipment keyboard and orientation.

(Bring a picture of yours with you to the seminar)

Understand the practice competencies for ultrasound use in the obstetric setting.

Describe indications for a limited OB ultrasound examination.

Define the scope of patient education specific to the clinical use of specifically limited ultrasound exams.
Right Now Nursing CEs is proud to partner with AiM Medical Technologies, LLC to bring an innovative wireless, handheld, and affordable Ultrasound to our seminars.  We believe this deivse will meet the needs of many of our attendees, and we are excited and thankful to be able to demonstrate its use in the seminar.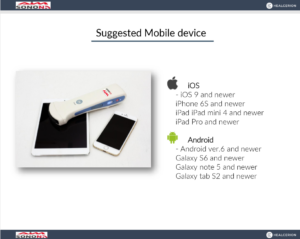 Limited OB Ultrasound Dates & Locations